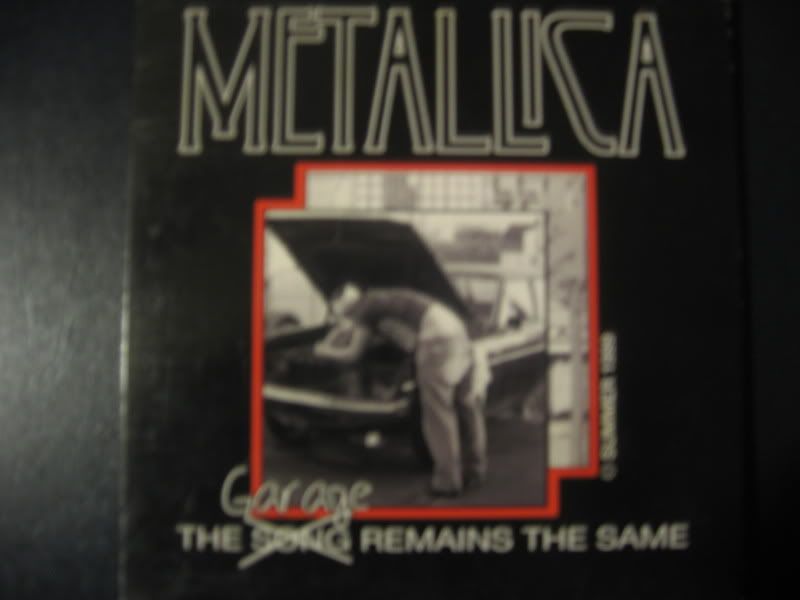 FRONT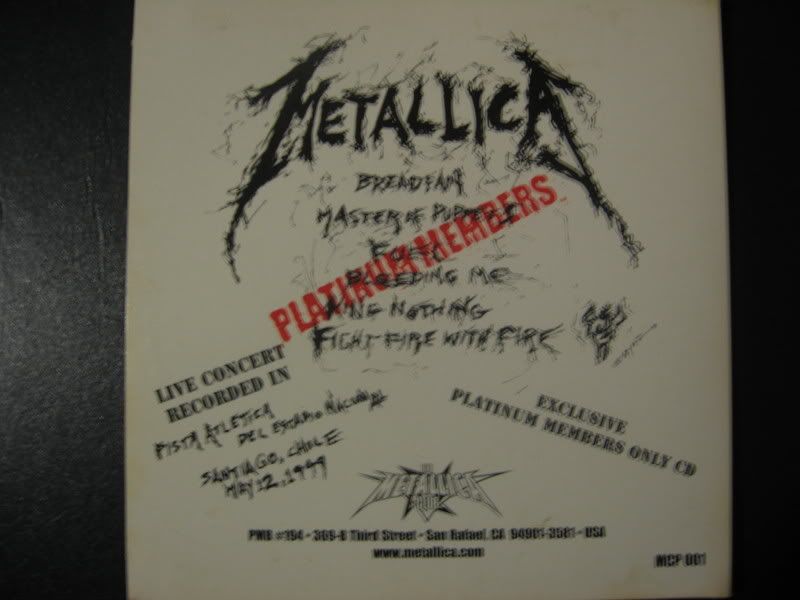 BACK
Aqui esta un aporte del "BRUJO'' y una verdadera joya cabrones para los fans de metallica y que pensaron que nunca subirira nada de ellos jajaajjaa bueno despues ed postearlo aqui lo veran por todos lados en la red jajajaja asi que esto es solo para la banda un discacho en vivo del anio 99 en la pista atletica de l estadio nacional en Santiago de Chile fecha?? mayo 12,
por cierto, este sencillo de 6 rolas salio uniocamente como regalo a los miembros de platino del club fan de metallica ""METALLICA'S PLATINUM MEMBERS""
TRACK LIST::
01-breadfan
02-master of puppets
03-fuel
04-bleeding me
05-king nothing
06-fight fire with fire
DESCARGA!!!!

PASSWORD (( preguntar a ABADDON por el))