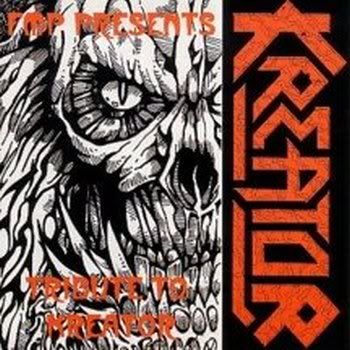 Bueno aqui traemos un aportaso de nuestro amigo ""MONSTER SHOW"" Y ES nadamas y nada menos que un tributo a los grandes del trash y tenemos bandas como la s que a continuacion mencionaremos Includes: Black Witchery, Krisiun, Centinex, Goddess of Desire, Angelcorpse, Pazuzu, Mystifier, Hemlock and Acheron y muchas mas asi que a descargarlo y gracias a nuestro compa ''MONSTER SHOW""
Banda: Various
Album: A tribute to Kreator
Año: 2000
Tracklist:
01. BLACK WITCHERY - Tormantor
02. KRISIUN - Total Death
03. CENTINEX - Ripping Corpse
04. GODDES OF DESIRE - Under the Guillotine
05. ANGEL CORPSE - Pleasure to Kill
06. PAZUZU - Living in Fear
07. MYSTIFIER - Storm of the Beast
08. HEMLOCK - Awakening of the Gods
09. ACHERON - Flag of Hate
10. PESSIMIST - Pestilence
DESCARGA!!!
sin pasword