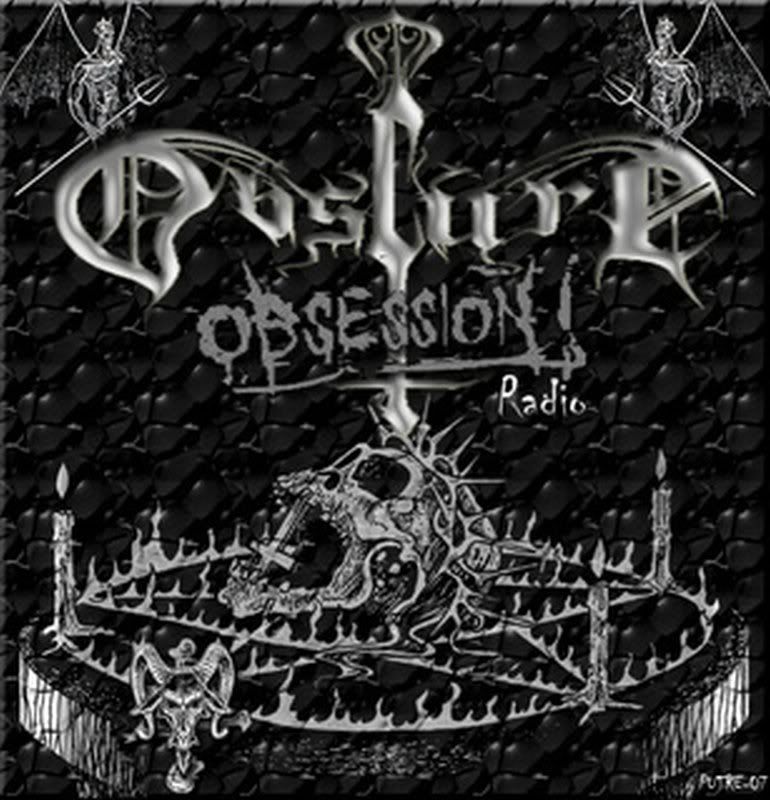 Ok banda chido por el apoyo y como me largo del pais de las hamburguesas y los hot dogs quiero dejarles los ultimos aportes del 2007 asi que como voy de prisa disculpen no ponerles nada mas que los discos y el vinculo de descarga agradecemos de partede todo el crew infernal de Obscure Obsession Radio su apoyo y a levantar los cuernos cabrones!!!!
Nota::: pINCHA EN EL LOGO Y TE GUIARA A NUESTRO MY SPACE AGREGATE Y DEJA TUS PETICIONES DE DISCOS LAS ATENDEREMOS A LO POSIBLE
Ok people thanks for you support since the blog stared so.. I'm leavin the hamburguers and hot dogs country an I would like to leave some more of my stuff the last for this year grettings from the whole infernal crew of OBSCURE OBSESSION RADIO rise the horns mother fuckers!!!!
NOTE:: click on the logo and it will take you to our myspace add yoursel on it and make your request any cd we'll post as sooness we can